IT'S ON!!!!!
Twinkie the visionary has organized it so we can meet, greet, network and such and WIN stuff. You know ... stuff !
So how many 4 legged bloggers are out there??
JOIN UP! And if you are not in, you can't be randomly picked on April 18 as a winner.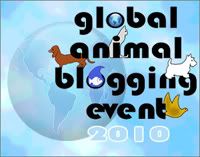 In case you forgot... if you don't own a Bichon candle, you have a huge void in your life.