This post and the advertised giveaway are sponsored by Excalibur. All opinions ARE mine BECAUSE I am opinionated! [just look at this blog... I am full of opinions!]
This rafflecopter is taking off
WANT TO WIN THIS DEHYDRATOR?
Grand Prize: an Excalibur 9 Tray Dehydrator
Send us your best dehydrator dog/ cat treat recipes! You know this is easy. It can be anything from those wonderfully crisp cookies, to jerky treats with any kind of meat, to veggies or to those yummy fruit leathers. Just about any recipe can be adapted to dehydrator coooking.
Want to know how to win ?
STEP ONE: Share your original recipe in one of the following ways.
As a post on your blog
As a note on your personal Facebook profile or Facebook page (Please note that the security settings for the note must be "public" or the entry will be disqualified)
As a post or page on your website (ie. personal site, rescue site, business site etc.)
On a recipe sharing site, such as Yummly.com, TastyKitchen.com or Cooks.com (Please note you may need to create an account at these sites in order to post. Kol's Notes, Silvie on 4 and Excalibur are not affiliated with any recipe sharing sites and are not liable for any errors found while using these sites. Entry may be posted on any recipe sharing site you chose and is not limited to those listed.)
Please include a picture of your finished recipe. We eat first with our eyes!
STEP TWO: Complete the Rafflecopter form to submit your recipe.
You can earn bonus entries for following the sponsor and hosts on social media and for Tweeting about the contest!
STEP THREE: Share and ask your friends to vote
Between April 1 and April 14th, share a link to the Finalists voting page (you will be emailed the voting link to share on date) and ask your friends, family and internet folks to vote for your recipe. Each vote will count as an extra entry into our Grand Prize draw. The three recipes with the most votes will be featured by Kol's Notes, Silvie on 4 and Excalibur.
Winner will be chosen by random draw of all submission on date and the winner will be notified by email within 48 hours. Open to US and Canada, excluding Quebec and where prohibited by law.
Read the official rules and regulations here
.
If you can't wait, you can order yourself a dehydrator now -
you can even save 15% by using
Excalibur Discount Code PETLOVE
at the check out
(savings good until April 15, 2014)
BUT now it is time to send your recipe !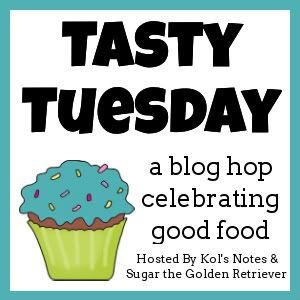 Mar 13, 2014
Dollars and Common CENTS and EXCALIBUR. That 25 lbs of raw turkey breast, skinless and boneless yields 5 lbs of turkey jerky?The turkey breasts cost $2.25 per lb. at a restaurant supplier. That means that home made ...
Mar 12, 2014
Excalibur is our sponsor and they join our efforts to promote healthy living for people and their pets. Making treats with all-natural ingredients is an integral part of healthy living for you, your family, your pets, or your friend's ...
Mar 06, 2014
Why would momma pick the "temple of yumminess" aka EXCALIBUR as the best and most useful tool in making treats and meals for us? You know how momma feels about "puffing" and PR and claims of greatness... She is ...
Mar 05, 2014
KAID the Kitchen Aid lost... Mirelle the Robot Coupe almost made the cut... but then... momma's eyes fell on what I think of as "the temple of yumminess" which came with it's own name! EXCALIBUR! Dang I love that machine.